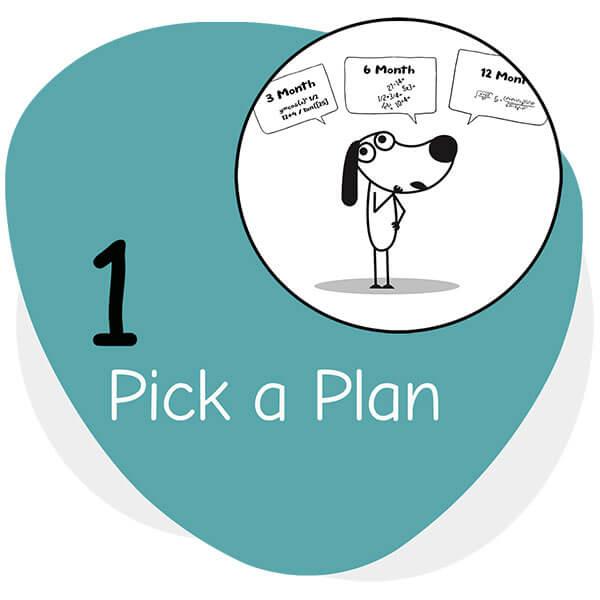 Customize your dog's treats based on their eating habits and dietary needs. Choose between our one-time box or flexible subscription (cancel anytime)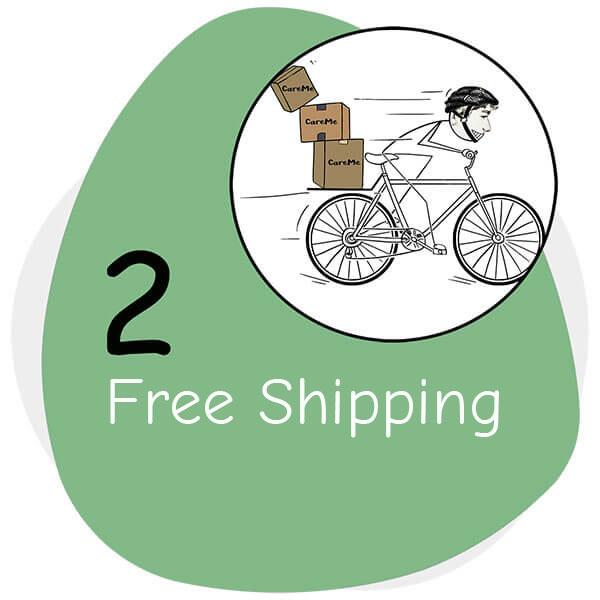 Our treats are made to order and delivered fresh to your doorstep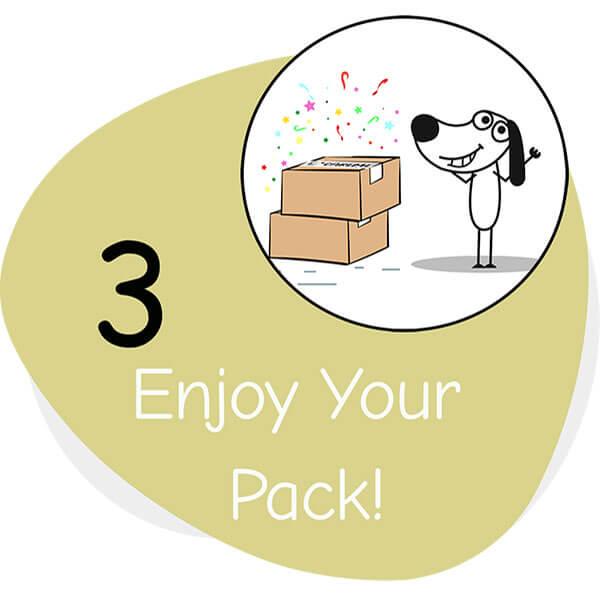 Enjoy your all-natural dog treats, custom-made for your dog, free from preservatives.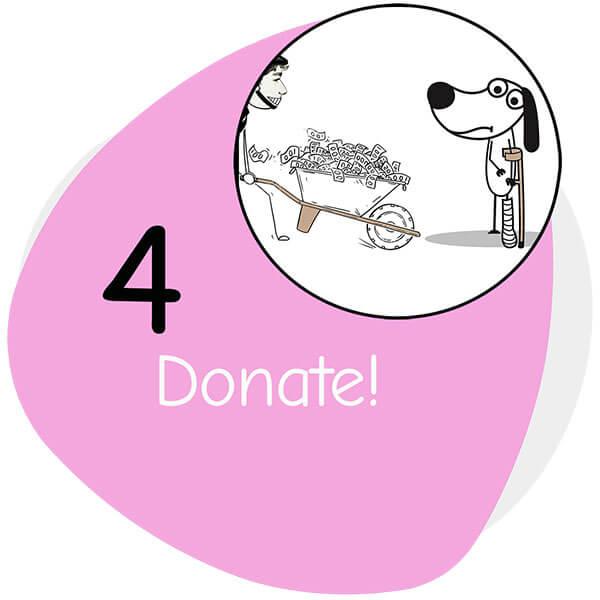 VOILA! Not only will your dog be happy and healthy, but another dog will also find shelter and food.
Pamper Your Pup with CareMe!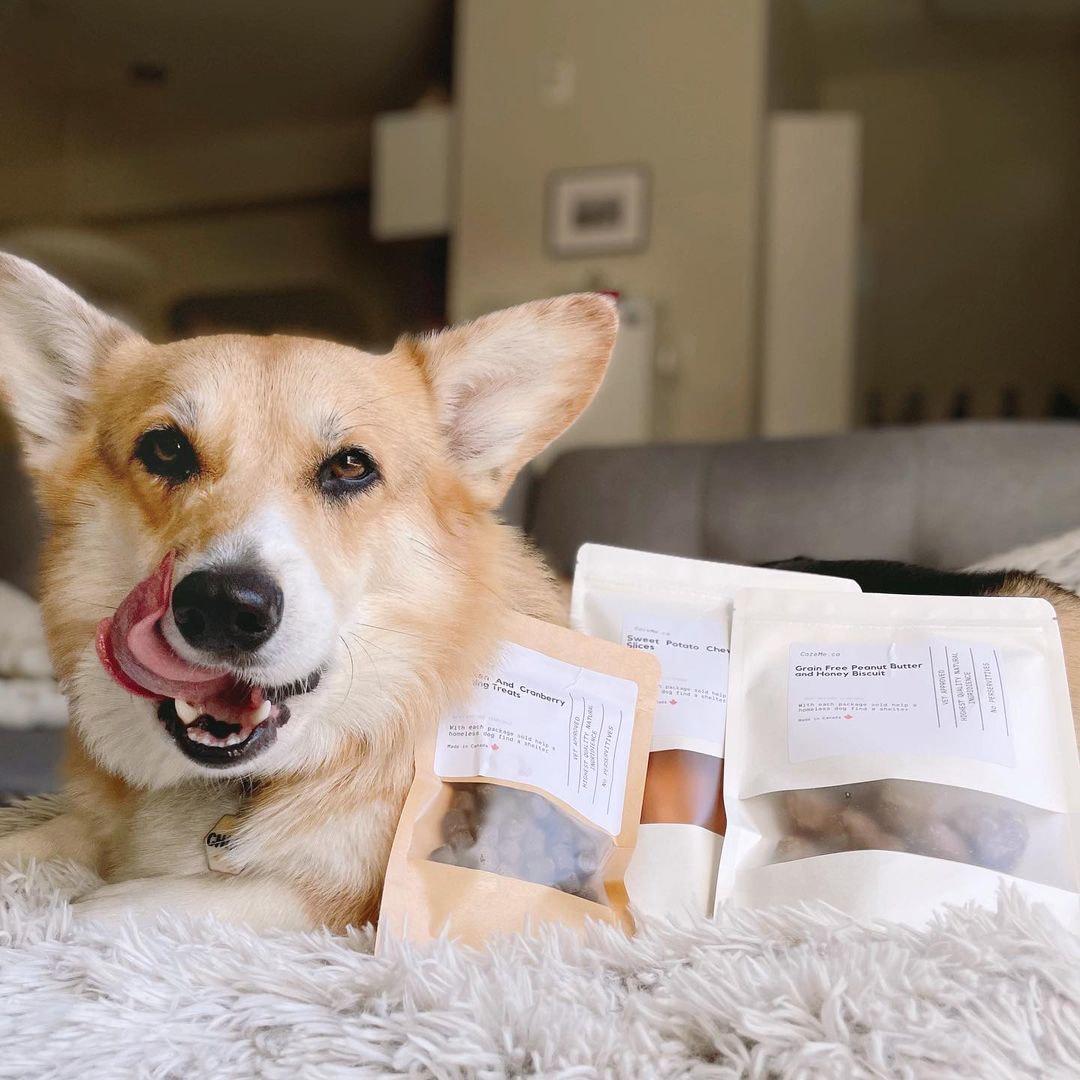 Our mission is to provide your furry friends with high-quality toys, handmade treats, and accessories, delivered right to your doorstep. With CareMe, you can enjoy a fully customized box filled with healthy treats, fun toys, and accessories tailored to your dog's needs. Plus, with free shipping and a satisfaction guarantee, you can be confident that your pup will love every box. Subscribe now and start saving over $300 a year on your dog's essentials while helping homeless animals in developing countries. Don't miss out, sign up today!
We stand out because :
You can customize all our boxes to your liking.
Our handmade, additive-free treats keep your dog healthy.
With each pack of treats sold we donate to homeless dogs in developing countries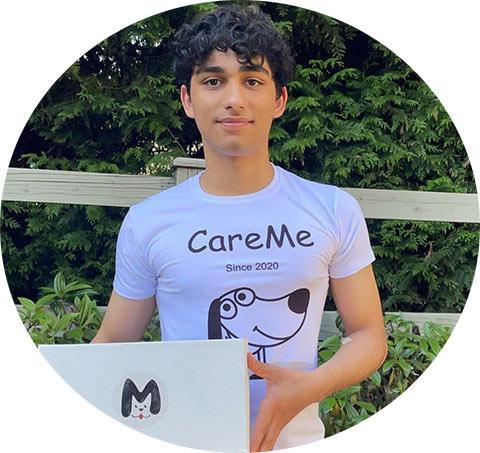 My name is Sepehr. I am 14-years old. I have always wanted to help unhappy dogs! in developing countries. As we all know, there are so many hungry, sad dogs in the world in need of care and food. This summer I finally decided to do something about it. I was thinking that if I had an income, I would be able to help dogs. So, with the help of my dad and a professional dog trainer, I built up a simple website, on which there are so many amazing packages for your lovely dogs and cats. Each package is full of healthy treats, cute toys, and useful accessories tailored for your dog.  I have decided that a large percentage of my profit goes to dogs who are in need of food and care.