This box contains 2 birthday-themed toys, 2 healthy treats made in US or Canada plus a useful accessory and a gift card, ALL CUSTOMIZED for your cat.
| | |
| --- | --- |
| Weight | 1.5 kg |
| Dimensions | 30 × 30 × 10 cm |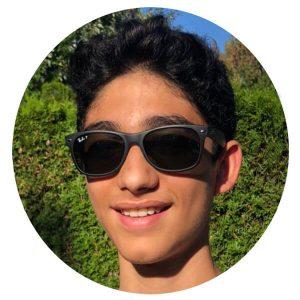 My name is Sepehr. I am 14-years old. I have always wanted to help unhappy dogs! As we all know, there are so many hungry, sads's in the world in need of care and food. This summer I finally decided to do something about it. I was thinking that if I had an income, I would be able to help dogs. So, with the help of my dad and a professional dog trainer, I built up a simple website, on which there are so many amazing packages for your lovely dogs and cats. Each package is full of healthy treats, cute toys, and useful accessories tailored for your dog.  I have decided that a large percentage of my profit goes to dogs who are in need of food and care.
Enjoy FREE Two-Day shipping in most Vancouver cities!
We have great shipping options to make your shopping experience more enjoyable and affordable!
Your order will be packed and shipped within 2-5 business days of placing your order (excluding weekends and holidays). If for any reason we can't fulfill your order in that time, we will contact you to let you know.